What is an apostille agent?
An apostille agent is an individual appointed by a competent authority in their state to issue and authenticate apostilles for public documents.
They are authorized to issue apostilles for certain public documents like birth or marriage certificates, court records, notarized documents, diplomas, etc. The apostille certifies that the signature, seal, and stamp on the documents are genuine.
Apostille agents verify the authenticity of documents presented to them for apostille and ensure they meet the requirements set by the Hague Convention.
Apostille agents are usually compensated per apostille or through fixed service fees paid by clients requesting the apostille. The process provides a lucrative business opportunity for these agents.
What does an apostille agent do? Our Apostille Process.
Verifies the authenticity of signatures, seals, and stamps on public documents like birth certificates, court orders, notarized files, etc.
Check the eligibility of the documents presented to them for apostille. Certain documents like private agreements or educational certificates may not qualify.
Issues apostille certificates for documents after verifying their legitimacy. The apostille is attached or appended to the original document. Provides information to clients on the apostille authentication process, turnaround time, fees, and other policies.
May provide other services related to documents, such as notarization, photocopying, scanning, translation, etc., for additional fees. Handles all inquiries and requests related to apostille certifications promptly and courteously. Keeps up-to-date on regulations and guidelines related to apostille procedures.
How to become a certified apostille agent?
An apostille is a form of authentication issued for public documents used in countries participating in the Hague Convention of 1961. An apostille certifies the signature's authenticity, the capacity in which the person signing the document has acted, and identifies the seal or stamp on the document.
How to become a certified apostille agent? An apostille agent entails being appointed by the competent authority in your state to issue apostilles for public documents intended for use abroad. It provides a great opportunity to start a lucrative business in international document authentication services. Steps to Become an Apostille Agent.
Check if your state is part of the Hague Convention:
The first step is to confirm that your state is part of the 1961 Hague Convention by checking the status list on the Hague Conference website. Only individuals from member states can become apostille agents.
Get the required license and bonding:
The requirements for becoming an apostille agent vary by state. Common requirements include getting a notary commission, a surety bond, and undergoing background checks. Some states may require prior experience with processing vital records.
Apply to get appointed by the competent authority:
Each state designates a competent authority, usually the Secretary of State office, to appoint apostille agents. Contact them to learn about the application process and requirements to get appointed as an agent for your state.
Set up office space and get supplies.
Apostille agents must set up a suitable office space, get business permits and operating supplies, and prepare document authentication workflows. Physical security and confidentiality are also important considerations when preparing the office space.
Market apostille services
Effective marketing of your apostille services is vital for gaining clients. Useful strategies include search engine optimization, business directories, networking with law firms/agencies, and offering competitive pricing.
Provide excellent customer service.
Providing transparent, efficient, and courteous service is key to retaining clients in this business. Protect clients' privacy, keep services affordable, educate clients on processes, and deliver high-quality authentications promptly.
How to Become an Apostille Notary: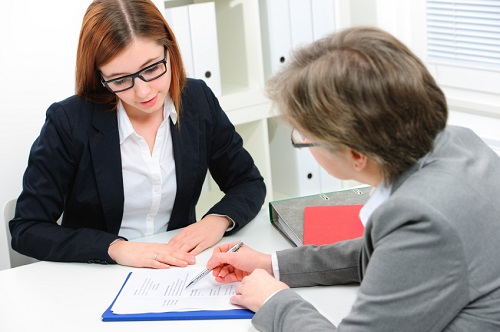 Becoming an apostille notary provides the authority to issue apostilles. It opens up business opportunities to offer document authentication services needed by individuals and agencies for international official use, adoptions, education, and more. Steps to Becoming an Apostille Notary.
Obtain a notary commission in your state 
Check your state's requirements for apostille certification
Complete any required apostille notary training 
Apply for apostille notary status with the Secretary of State's office
Obtain an apostille notary stamp 
Set up processes for issuing and recording apostilles
Market services to agencies, law firms, and individuals in need
How much do apostille agents make?
Apostille agents can make a decent income providing document authentication services, though the earning potential varies based on factors like:
Number of apostilles issued: The more documents authenticated and apostilles issued, the higher the revenue.
Fees charged per apostille: Some agents charge fixed fees like $10 per apostille, while others charge variable fees depending on document type and processing time. Fees ranging from $80 to $150 per apostille are common.
Cost of living: Apostille agents in states or metro areas like Oregon or Washington with higher living costs tend to charge higher fees, increasing their earnings.
Additional services: Agents earn extra by providing other services like document notarization, translation, photocopying, etc. 
On average, apostille agents in the U.S. can make around $40,000 to $70,000 annually as independent operators. Top earners in busy metro regions can make over $100,000 annually. Try Out our services at a very low price.